Tuskegee University Archives Repository
The University Archives includes material documenting the history and growth of Tuskegee University. Books (including faculty publications), manuscripts, Tuskegee University periodicals and newspapers, ephemera, photographic images, disc and tape recordings, and other archival items are available for research under supervised conditions.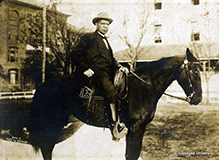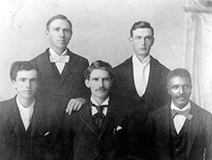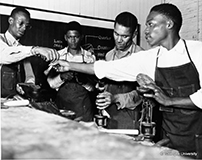 Browse Archives Holdings
You can browse the Archives Holdings lists online.
News from the Archives
Booker T. Washington Collections
Civil Rights Audio Tapes on Shared Shelf Commons
We have continued to add to our large collection of audio tapes located on Shared Shelf Commons. These audio tapes were digitized from reel to reel tapes made during the Civil Rights Movement. They contain important speeches by a variety of Civl Rights Icons. We have also included important images to corresspond with our tapes. To the right is a heading entitled additional links. Click on the Shared Shelf Commons link to listen to the material.
Rare Book Room and Washigton Collection
If you are coming to the archives for research, please visit the Rare Book Room and Washington Collection. Located on the third floor of the main library, these rooms have substantial collections of books written by and about African Americans. Some works, including books and pamphlets, can be found only in these collections.
Additions to the site in Spring 2017
The Repository website is undergoing updates to make digital resources even more accessible and user-friendly for researchers.
Include more digital copies of our student newspapers through 1930. These were digitized as part of our partnership with the National Park Service at Tuskegee. Remember, all of our materials are copyrighted, so contact us for approval.
See community 150 for a complete listing of all of the on campus buildings. See: "Historic Buildings of Tuskegee- A Report of Conditions, 1980"
Added more finding aids.
Communities in Repository
Select a community to browse its collections.