Tuskegee University Archives Repository
The University Archives includes material documenting the history and growth of Tuskegee University. Books (including faculty publications), manuscripts, Tuskegee University periodicals and newspapers, ephemera, photographic images, disc and tape recordings, and other archival items are available for research under supervised conditions.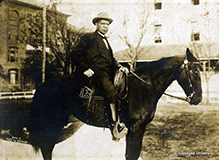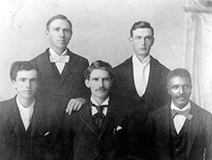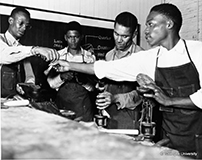 Our Mission
The mission of the University Archives is to identify, collect, preserve, arrange, and describe records having permanent legal, fiscal, and/or administrative value in documenting the history of the administrative offices, the academic departments, and Tuskegee University related organizations, as well as the activities of its faculty, staff, and students. It facilitates efficient records management and makes records accessible for research and administrative use in accordance with established archival policy by providing adequate facilities for the retention and preservation of such records. The Archives provides information services that assist the operation of the institution, and serves as a resource to stimulate and nourish creative teaching and learning. Furthermore, our Archives utilizes technology in ways that support its mission; publicizes its holdings through exhibits, lectures, and other media, including electronic. It serves research and scholarship by making available and encouraging the use of its collections by members of the community at large. We promote knowledge and understanding of the origins, aims, programs, and goals of our institution, and of the development of these aims, goals and programs. The Archives works cooperatively with other libraries, archives, and museums and helps define the unique nature of the Tuskegee University Libraries.
News from the Archives
Civil Rights Audio Tapes on Shared Shelf Commons
We recently added a link to our large collection of audio tapes located on Shared Shelf Commons. These audio tapes were digitized from reel to reel tapes made during the Civil Rights Movement. They contain important speeches by a variety of Civl Rights Icons. To the right is a heading entitled additional links. Click on the Shared Shelf Commons link to listen to the material.
Summer Hours for Archives
The Archives will be closed July 4-5 and 13-15, 2016 and August 1-5, 2016. Please email for appointments.
Rare Book Room and Washigton Collection
If you are coming to the archives for research, please visit the Rare Book Room and Washington Collection. Located on the third floor of the main library, these rooms have substantial collections of books written by and about African Americans. Some works, including books and pamphlets, can be found only in these collections.
Communities in Repository
Select a community to browse its collections.